ECM Marking on Surgical Tweezers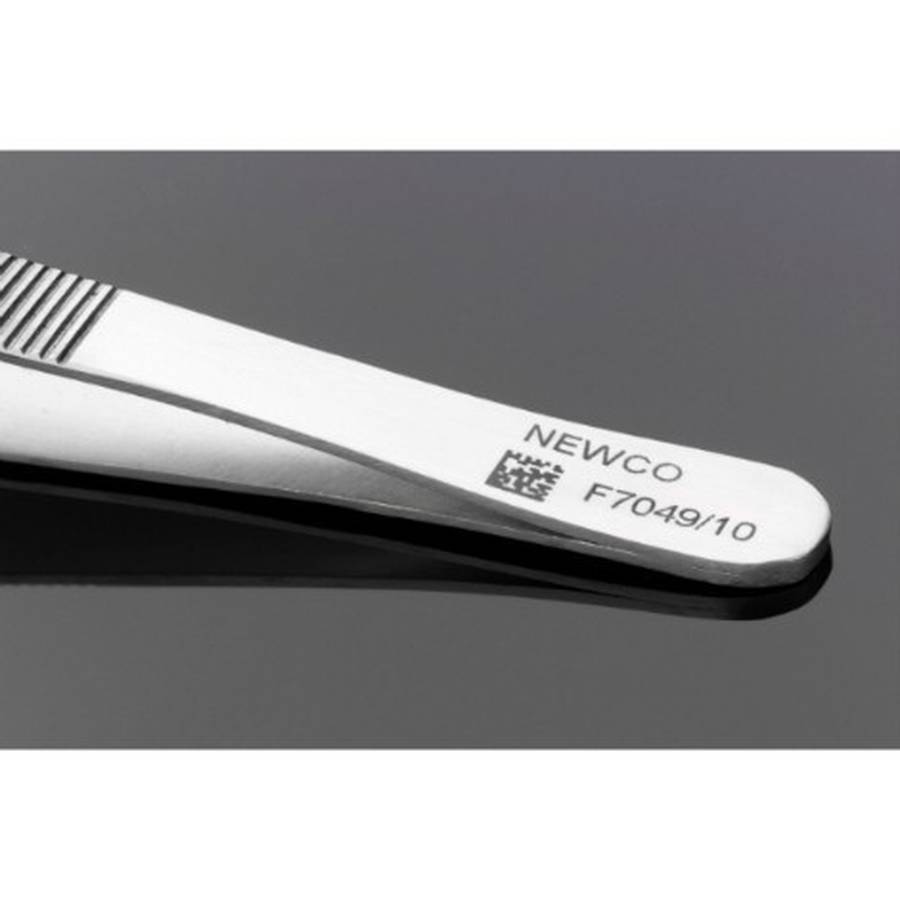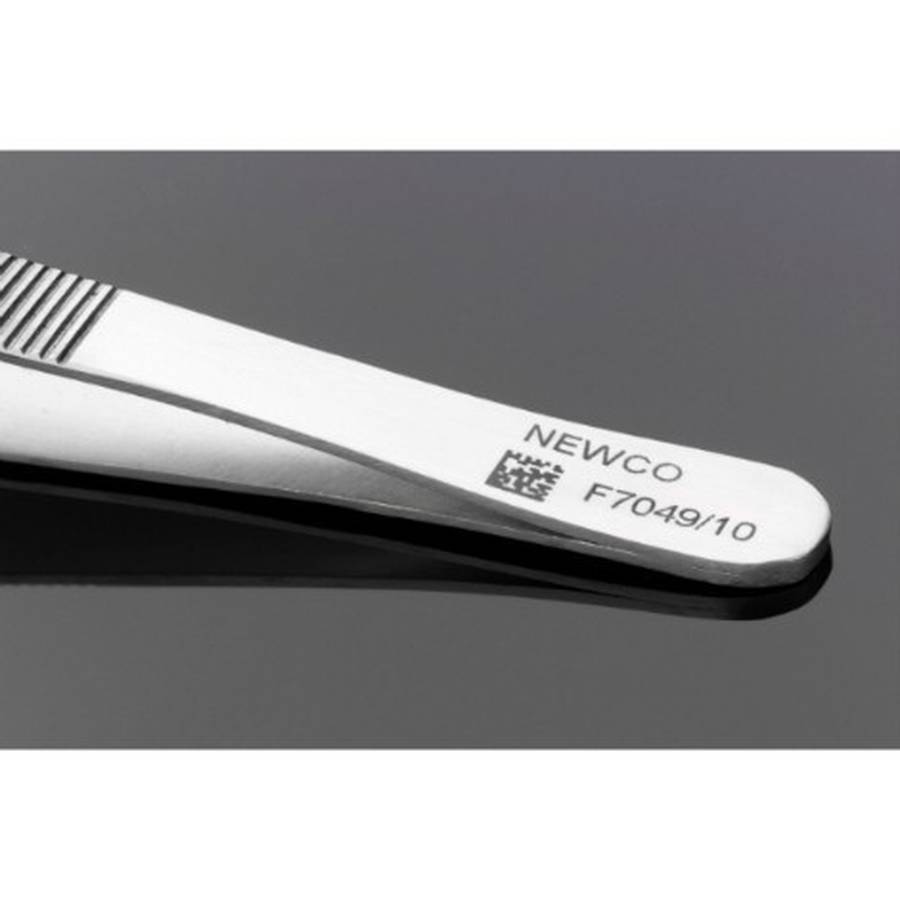 Component:
Surgical Tweezers
Technology Type:
Electrochemical Marking
Requirement:
For traceability purposes this customer required their company name, a human readable part number and a data matrix code containing the part number marked onto stainless steel surgical tweezers.
Technical Data:
Material: Stainless steel
Mark type: Data matrix & part number
Solution:
The component was marked using ME6 electrolyte. ME6 electrolyte has been lab tested and no cytotoxicity was found in accordance with BSEDISO10993 so it is safe to use both for instrument marking and implants. The recommended marking machine for this application was the ME3000T system using our POD stencil paper, followed by neutralising with our MN01 electrolyte neutraliser, which is also approved for medical use.